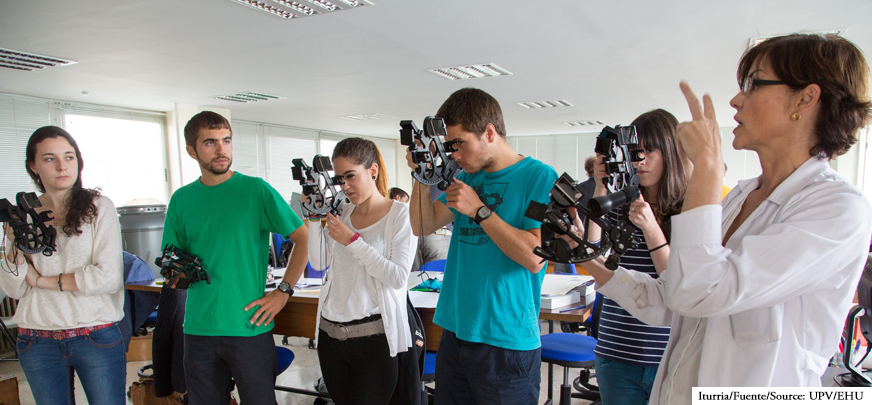 BILBAO UNIVERSITY CITY
What we offer you in Bilbao University City:
Study in a distinct training system: the Basque University System.
Studies adapted to the European Higher Education Area (EHEA) and based on three cycles: degree, master's and PhD.
A wide range of possibilities to study different branches of knowledge, where you can choose what best suits your interests and needs.
Undertake your studies in any of the 5 top level centres in Bilbao, 4 of them with classroom face-to-face learning: University of the Basque Country-UPV/EHU, Deusto University, Mondragon University and Digipen-Institute of Technology Europe, in addition to the distance learning centre: UNED.
Syllabi with subjects in SPANISH and ENGLISH so that you can choose what you wish, depending on your motivation and future projects. What's more, you could even decide to learn our own language: BASQUE.
The possibility of accessing the I Basque University-Enterprise Strategy so that you train as a professional who is sought after by companies and in cooperation with them. Together we all contribute, thinking of the future of young people.
And all of this so that you can convert your learning into knowledge and talent, in a city where you can enjoy yourself and have fun because BILBAO transforms your dreams into reality. So, you're still thinking about it? Don't wait any longer and decide now!
---
Skip back to navigation